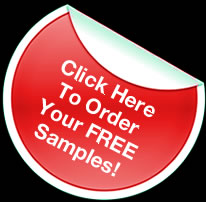 With over 28 years of experience, the Loose Cover Company specializes in loose covers for sofas. As one of the UK's leading producers of tailored covers and loose covers, we are dedicated to providing the highest quality fabrics and results possible while staying as affordable as possible.
Our team of expert seamstresses, tailors, and upholsterers are able to transform even the worst looking couches into the sofa of your dreams. We have worked with some of the largest furniture companies in the UK to produce high-quality loose covers but no job is too small; even if you need a loose cover created for a single sofa you can still get the quality you need at a price you can afford.
In fact, by using The Loose Cover Company to create a cover for your sofa you can save as much as 75% compared to what it would cost to purchase new furniture. Whether you are trying to give new life to an old couch or have new furniture in your home that you would like refurbished to fit the rest of your design, we can take care of your needs.
Unlike large chain upholstery businesses, The Loose Cover Company is a small independent business and customer satisfaction is our highest priority. We work with our customers on a personal basis to provide them with the right patterns, styles, and fabrics for their loose cover so you are left with an easy-to-maintain, timeless cover for your sofa.
We have thousands of different colours, styles, and designs that you can choose from so you have the perfect cover to suit your home. We provide free samples for all of our customers so you can see what works best with your current décor. Give us a call today or stop by our location in West Yorkshire. Our dedicated, professional staff is more than glad to assist you.