Settee covers
New covers from The Loose Cover Company.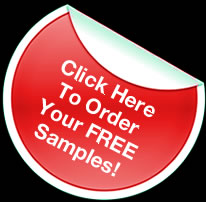 When it comes to expensive, high end furniture like your settee, it can be extremely upsetting if a stain sets in, the fabric gets torn, or daily wear and tear begins to break down the material covering your furniture. In the past there were not a lot of options when settee covers were damaged—you could either replace the furniture entirely or pay for expensive repairs that may not even give you the results you want.
Fortunately all of that has now changed with settee covers created by The Loose Cover Company. We can work with you to create custom settee covers for your furniture that will give you a brand new, fresh look that is easily maintained and will last for years to come. The best part: you can receive high-quality, beautiful settee covers for a fraction of what it would cost to replace the furniture.
The Loose Cover Company has been providing UK residents with exquisite settee covers for over 28 years. Our dedicated, passionate staff can create custom designs for your furniture that will fit perfectly, maintain quality, and look great.
If you have an existing settee cover you can send it in and our expert tailors will be able to use it as a template to create perfectly fitting settee covers that will leave your settee looking as good as new. Don't worry if you are not able to send in an existing cover, though; we can also send an expert tailor to your location and have custom measurements done or we can collect your furniture and bring into our workshop.
The quickest way to get started is to have a free sample pack delivered to your home so you can get first-hand experience of the level of high-quality material we will use for your settee covers. Use the button the right side of the page, fill out the forms, and have your sample pack sent. You can also give us a call or visit our West Yorkshire showroom today; we are passionate about giving you the results you want at a price you can afford so do not hesitate to contact us with any questions.
Settee Covers