Loose covers for Sofas Chairs
Purchasing new furniture can be very expensive. If you have a sofa that has been extremely stained beyond repair, has the cover torn, or you simply want a new look to your home without replacing your existing furniture then having professional crafted loose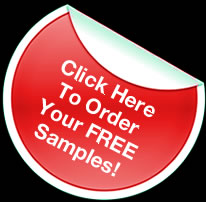 covers may be the best option for you. Loose covers are designed to fit perfectly over your existing furniture which gives you the look you want without the price tag associated with traditional upholstery or purchasing new sofas.
The Loose Cover Company has over 28 years of experience in designing and creating loose covers for furniture of any size. Whether you have single chair that needs a new cover or you need loose covers for an entire living room suite we can take care of your needs quickly and—most importantly—affordably.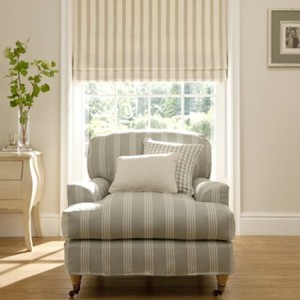 What separates our loose covers from traditional upholstery is that, as a small independently owned shop, we put customer satisfaction and budget above everything else. We work with you to create customized loose covers for your sofa using high quality materials, specifically designed for your furniture.
We have thousands of different designs to choose from ranging from different textures and patterns and almost any colour imaginable. We offer different types of services depending on your needs and budget, including copy covers that use your pre-existing covers as a template, or custom tailored loose covers that involve an expert tailor measuring your furniture to give you the perfect fit. Regardless of what type of loose covers you are looking for, The Loose Cover Company is dedicated to giving you the long-last quality and timeless look you want in your home. Give us a call today to set up an appointment or stop by our location in West Yorkshire.
Want samples of our material? Simply visit here, fill out the form, and we will send you free samples of our high-quality fabric so you can decide exactly what look you want for your new loose covers.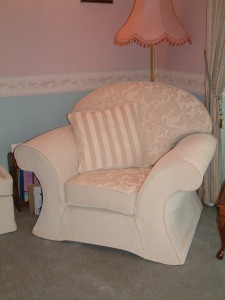 We cover nationally to include
avon, bedfordshire, berkshire, buckinghamshire, cambridgeshire, cheshire, cleveland, cornwall, cumberland, cumbria, derbyshire, devon, dorset, essex, gloucestershire, greater london, greater manchester, hampshire, herefordshire, hertfordshire, humberside, huntingdon, kent, lancashire, leicestershire, lincolnshire, london, merseyside, middlesex, norfolk, northamptonshire, northumberland, north yorkshire, nottinghamshire, oxfordshire, peterborough, rutland, shropshire, somerset, south yorkshire, staffordshire, suffolk, surrey, sussex, tyne and wear, warwickshire, west midlands, westmoreland, west yorkshire, wiltshire, worcestershire, yorkshire,birmingham, cardiff, edinburgh, essex, leeds, london, newcastle, nottingham