Is your furniture old, permanently stained, damaged, and seemingly impossible to repair? Instead of spending a small fortune to have your sofa replaced, sofa covers are the perfect solution. With sofa covers you can save as much as 75% of what it would cost to replace your furniture but still get a completely new, timeless look that breathes new life into your home.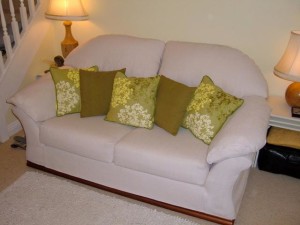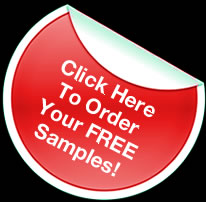 The Loose Cover Company is a leading provider of high-quality sofa covers in the UK; with over 28 years of experience, our dedicated and professional staff knows exactly what it takes to create custom sofa covers for your furniture. We offer a wide variety of services to fit any budget including:
Sofa Cover Copies
If you have an old sofa cover you can save a lot of money by using it as a template for your new cover. Having a copy of your old sofa cover template is extremely simple. You can request free samples by clicking the button on the right side of the page and choose the colour, pattern, and material that you want for your new cover. Once you are set on your fabric, simply send in your old cover and we will create a template and ship you your new covers – it's that simple.
Tailored Sofa Covers
If you cannot send in an old sofa cover or you would like exact specifications met, having one of our expert tailors visit your location and take measurements of your furniture is possible. Tailored sofa covers cost more than copies but it allows us to work one-on-one in person to give you the exact type of cover you need.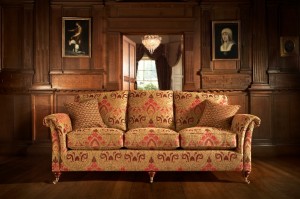 No matter what type of look you want for your furniture, using sofa covers from The Loose Cover Company gives you the long lasting quality you need at a price you can afford. Give us a call today and take the first step to giving your furniture the makeover it deserves.
We cover nationally to include
Avon, Bedfordshire, Berkshire, Buckinghamshire, Cambridgeshire, Cheshire, Cleveland, Cornwall, Cumberland, Cumbria, Derbyshire, Devon, Dorset, Essex, Gloucestershire, Greater London, Greater Manchester, Hampshire, Herefordshire, Hertfordshire, Humberside, Huntingdon, Kent, Lancashire, Leicestershire, Lincolnshire, London, Merseyside, Middlesex, Norfolk, Northamptonshire, Northumberland, North Yorkshire, Nottinghamshire, Oxfordshire, Peterborough, Rutland, Shropshire, Somerset, South Yorkshire, Staffordshire, Suffolk, Surrey, Sussex, Tyne and Wear, Warwickshire, West Midlands, Westmoreland, West Yorkshire, Wiltshire, Worcestershire, Yorkshire